IN ENGLISH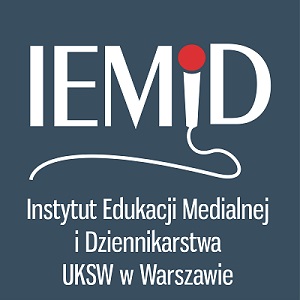 Institute of Media Education and Journalism is an academic unit of the Faculty of Theology at the Cardinal Stefan Wyszynski University in Warsaw. It has a rich history and rich educational offer. In its beginnings, in the year 1992, Institute was a Section of Theology of Media at Faculty of Theology. In 2003 he received a new name and structure. The Institute offers the three-year undergraduate majoring studies of general academic profile and second degree Journalism and Social Communication studies. Since 2020 Institute is comprised of five departments:
Theology of Media and Media Education

Theory, Language and Ethics of Media

Social Communication, Public Relations and New Media

Religious Communication, Marketing and Advertising

Cultural and Artistic Communication
We would like to propose the exchange of following academic activities:
exchange of students

exchange of scientific staff

common publications

common conferences
We are kindly interested in contact with you. We hope that our offer will be interesting for you.
More at http://dwm.uksw.edu.pl/en/ and also at http://teologia.uksw.edu.pl/en/

Wersja do druku